Create a PlayPosit Bulb in 3 Easy Steps With Templates
Our team is a little obsessed with time management and efficiency and we're convinced that everyone else must be also. The simple fact of the matter is that it never feels like there are enough hours in a day. We also know that instructors are some of the busiest people on the planet. After all, many of us were educators prior to joining PlayPosit. As a result, we spend a lot of time thinking about how we can make the PlayPosit platform more accessible and a little bit quicker to use. So what if creating a bulb (our word for interactive video) was as easy as 1, 2, 3?
Our template gallery has been around for a little while but not very noticeable in the designer. We're perfectionists at heart so we decided to do something about that. Our team is planning to add additional templates in the coming months but wanted to kick things off with a few in order to make them a little more accessible.
Add Video
Select the video that you would like to use from any of the video hosts that integrate with our platform or upload your own!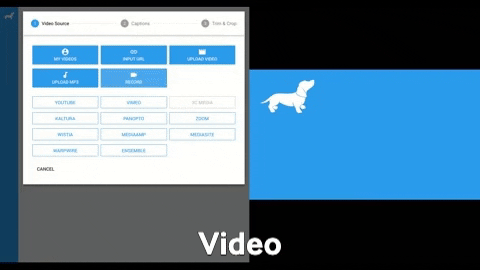 Apply Template
Once you've added the video to PlayPosit, you can click APPLY TEMPLATE at the bottom-left of the page. Click Apply Template to view and add template options that are prepopulated with interactions to check for content understanding and more.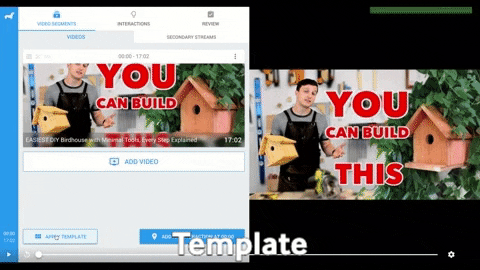 The intention of these templates is to save instructors time. Currently, the templates are built so that they are ready to use as-is but are fully editable to meet anyone's needs. In either case, the process will take less than a couple of minutes.
Please note that the Learner Notes, Check for Understanding, Summative Assessments templates are new to the Template Gallery.
Share Bulb
And just like that... the bulb is ready to be shared! We know, it sounds too easy but just give it a try.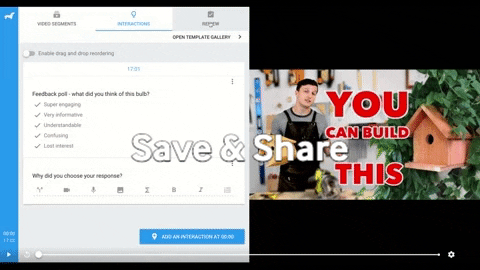 Resources
Click here to find out how to use our template gallery.
Click here to request a demo.