Equitable Access: Distance Learners Overcome Time & Technology Challenges with PlayPosit
tl;dr: Fully online counseling courses have removed the technological and time challenges associated with recording and transcribing evidence of learned attending skills through the use of learner created content in PlayPosit.
Background
Dr. Yolanda Edwards has been in the world of rehabilitation education for over 20 years. In that time, she has been an instructor in research, group counseling, and placement courses. In 2010,
Winston-Salem State University
(WSSU) decided to implement a fully online program and Dr. Edwards has remained instrumental in spearheading the use and introduction of technology in order to set learners up for success.
Photo by Andrea Piacquadio.
Dr. Edwards determined that in order to ensure that learners pursuing graduate-level degrees in counseling were learning the necessary attending skills to succeed, they would need to submit audio-video recordings of themselves displaying the skills as they learned them. The recordings would usually be submitted as CDs or audiotapes. Then, they would be required to create a detailed transcript that would include noting when the skills in question were utilized. The instructor would then assess the learners' level of understanding and technique by comparing the transcript to the recorded submission. This process was laborious and time consuming for both the instructor and the learner.
Dr. Edwards attempted to improve the process by allowing learners to email her files or upload them to the university's server. While forward-thinking, this approach resulted in its own challenges. Not only did it remain time-consuming for both the learner and the instructor but it often led to technical problems due to learners using different technologies to record and submit their work.
Objectives
Dr. Edwards wanted to make the process less time consuming not only for her learners but for herself. She wanted to utilize technology to take away the more tedious aspects of the assignments by removing the need to transcribe the entire recording. Additionally, Dr. Edwards needed a solution that would give all learners access to the same technology without them utilizing a disproportionate amount of the university's server space to upload their content.
Methods
Dr. Edwards asks learners to utilize
learner-made bulbs
, our word for interactive video, about four times per course. Throughout the course, she exposes learners to new skills and methodologies and expects them to display an understanding of the concepts and their applications. She allows each learner to upload the audio-video recordings wherever they are comfortable doing so (often YouTube or Vimeo) and then tasks them with creating the learner made bulbs. Learners are still required to label the skills that they are displaying, such as the use of open or closed questions, but are no longer required to transcribe the entirety of the video. Learners use the free-response interactions to identify the necessary skills at specific time stamps. The instructor is then able to consume the learners' content without the need for multiple submissions.
Results
Dr. Edwards has been using PlayPosit to reimagine this vital aspect of her counseling courses for close to five years. The process is seamless and takes away the struggles that were often experienced when learners submitted assignments in formats that Dr. Edwards could not open. Additionally, learners who previously dreaded the assignments due to the immense time commitment of recording, transcribing, and labeling, are now far happier to produce the necessary work.
The video element has been particularly helpful in cases involving the deaf or hard of hearing community, as many of her learners choose to specialize in that area. The ability for learners to mark skills via specific timestamps in the video has eliminated the need for an interpreter for the content submitted by those learners as Dr. Edwards is not fluent in American Sign Language.
Conclusion
PlayPosit has resulted in a more efficient process for Dr. Yolanda Edwards' counseling courses at WSSU. Both instructors and learners are no longer faced with the challenges of varying audio-video files and the lengthy process of transcribing the content. Additionally, learners are prepared to use the technology in future courses, making the process increasingly easier and faster.
Interested in learning more?
Request a demo
.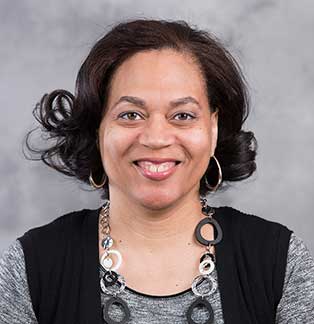 Dr. Yolanda Edwards
is Professor and Department Chair for Rehabilitation Counseling. She teaches research, group counseling, and placement courses. Edwards has 20 years of experience in rehabilitation education. Previously, Edwards was Assistant Professor at University of Maryland College Park (UMCP) and University of South Carolina (USC). Since 2002, she has served as a PI and/or co-PI of fifteen grants with nine different RSA grants at three different universities. She has authored several articles and books chapters dealing with rehabilitation education, distance education, and minority disability issues on transition and mental health issues. Edwards also has held several leadership positions in state and national professional organization such as: Associate Editor of the Journal of Applied Rehabilitation Counseling (JARC), past president of American Rehabilitation Counseling Association (ARCA, 2008-2009) chair of professional standards for ARCA and current chair of Council on Development and Collaboration (2016-2020), past secretary of National Association of Multicultural Rehabilitation Concerns (2005-2009) and serves as reviewer for Rehabilitation Education Journal, Journal of Rehabilitation and Rehabilitation Counseling Education Journal (RCEA).